Never Stop Brolin



How Dawn Brolin Broke Bookkeeping Barriers to Become America's




First Fraud Warrior





By: ICBUSA Staff Writer
After hearing Dawn Brolin as a keynote speaker, it's easy to understand why she is one of the most in-demand presenters on the business to business conference circuit. With her bold, high-energy, and often hilarious style, audiences don't just listen to what she has to say…they experience her. And they learn, too, engaging enthusiastically with subjects like bookkeeping business optimization, accounting workflow, and fraud prevention, subjects that have typically been thought of as dry—not a draw—for many professionals.
Brolin's ability to capture a crowd while teaching them how to build and protect their businesses is why you are likely going to be seeing more of her, especially if you attend professional conferences such as Scaling New Heights, QBConnect, and Profitcon where she is often one of the "main stage" speakers.
What Brolin brings to audiences goes far beyond her natural charisma and business savvy, however, in the form of rock-solid professional credentials and the hard-won experience of overcoming serious challenges.
Brolin is a certified fraud examiner, a certified public accountant, and the CEO of Powerful Accounting LLC—the nationally recognized accounting, tax and consulting firm she founded after, as she says, "crawling out of some pretty dark pits."
Translating Possibility and Potential
As Brad Smith, Chairman and CEO of Intuit, the company that Brolin often partners with professionally, commented, "Dawn delivers her message in a way that captures both the heart and the mind, translating possibility and potential."
While Brolin's onstage presence will definitely keep your attention, it's Brolin's offstage translation of her own possibility and potential that for her peers in the bookkeeping and accounting profession is so compelling. We asked Brolin to share with us her journey from beginning a bookkeeping business to following her passion to become a prominent fraud prevention warrior.
Brolin credits her parents for helping her succeed not only in business, but in life as well, by instilling in her the foundational values of a super-strong work ethic and an unshakable love of family.
"My dad was the hardest working person I have ever met and my mother put family above all else. These are the two life philosophies that I will carry with me always," Brolin states. "My modus operandi is to leave people better than I found them. My mom and dad are such good people. I have always wanted to be like them."
Although her parents remain her heroes to this day, Dawn knew from an early age that she didn't want to follow in their footsteps from a career perspective. "My Dad was a Tool & Die Supervisor at Pratt & Whitney in East Hartford, Connecticut. My mom drove a bus as well as doing secretarial work at a doctor's office. It was actually my grandfather, who was self-employed, whose job held the most interest to me," Brolin explains. "He was a lawyer and when I was eight years old, I thought we would have a law firm together called "Grandpa & Me."
It wasn't long after that first vision of having a professional firm that Brolin realized her true calling was going to be dealing with numbers, not legal cases. By fifth and sixth grade Brolin's natural aptitude for math was evident—as was her competitive spirit.
"Everything is a competition to me. In elementary school I had a friendly battle for the top spot in math class with one other student. By middle school we were both challenging each other at a high school math level," said Brolin. "As an adult, I am always competing with myself to be the best that I can be every single day."
A Knack for Numbers and Teamwork
By the time she reached high school and discovered accounting classes, she knew that she wanted to go into the bookkeeping and accounting profession. "Math had come easy to me, but what I loved about accounting was the story that the numbers told. Everything had to add up perfectly. It all made sense to me, like putting puzzle pieces in place," Brolin explains.
Her ability to work with numbers on a page wasn't the only thing that made Brolin stand out in high school. Her ability to put numbers on the scoreboard in basketball, soccer and softball were also impressive.
"I was a star athlete in high school , scoring 1,000 points in basketball and playing three sports every year," Brolin recounts. "Being part of a team, I learned nothing comes easy and that you have to work for everything you get. I also learned that you will meet people who are not necessarily in it for the team, but you need to be when you work with others."
Brolin's passion for accounting and athletics propelled her to Eastern Connecticut State University (ECSU) where she majored in accounting.
"I was recruited to ECSU for soccer and basketball. At the end of one basketball practice, Jeff approached me and said, "Hey Poke (my nickname), you should play softball too!" I said "I'm not good enough to play here, you are national champions." He said "well we are going to Hawaii!". I called my Dad and the rest is history.
Brolin considers her tenure on the ECSU women's fast pitch softball team as a pivotal point in her life. Not only did she help her team win the 1990 Division III National Women's Collegiate Fast Pitch Softball championship by scoring the winning run, but the her softball coach, Jeffrey Anderson, and her soccer coach, Beth Regan, were her mentors.
"Coach Anderson and Coach Regan both had a major impact on my life." They taught me hard work, dedication, commitment, work ethic, and the importance of having a positive impact on others no matter how bad or good things are," Brolin said. "They really taught me how to succeed in life and that I should never settle for anything other than giving to others and being the best you can be."
Sadly, Jeffrey Anderson passed away from cancer shortly after Dawn graduated from ECSU in 1992, but Brolin still feels his influence in her life today. In fact, it was Anderson's example that helped Brolin when she started coaching the girl's basketball team at her hometown high school. "The young ladies that I coached were super impactful and will always be so important to me," Brolin says.
Growing a Bookkeeping Business
And a Family
Once Brolin graduated, she began building her career as a bookkeeper working for a local non-profit organization and a car dealership.
Just a few years later, Brolin experienced another tragic death, one that would change the Brolin family's life forever.
"On May 3, 1995, my brother committed suicide. He was one year older than me and suffered from bipolar illness," Brolin says. "His death crushed my family. As a mother now, I cannot imagine carrying that burden."
During such a tragic event, I had no idea that it would bring out a star who has been taking care of me ever since, my future husband, Kevin Brolin." He really wanted to look after my family and I saw the kind of man he really was through that tragedy."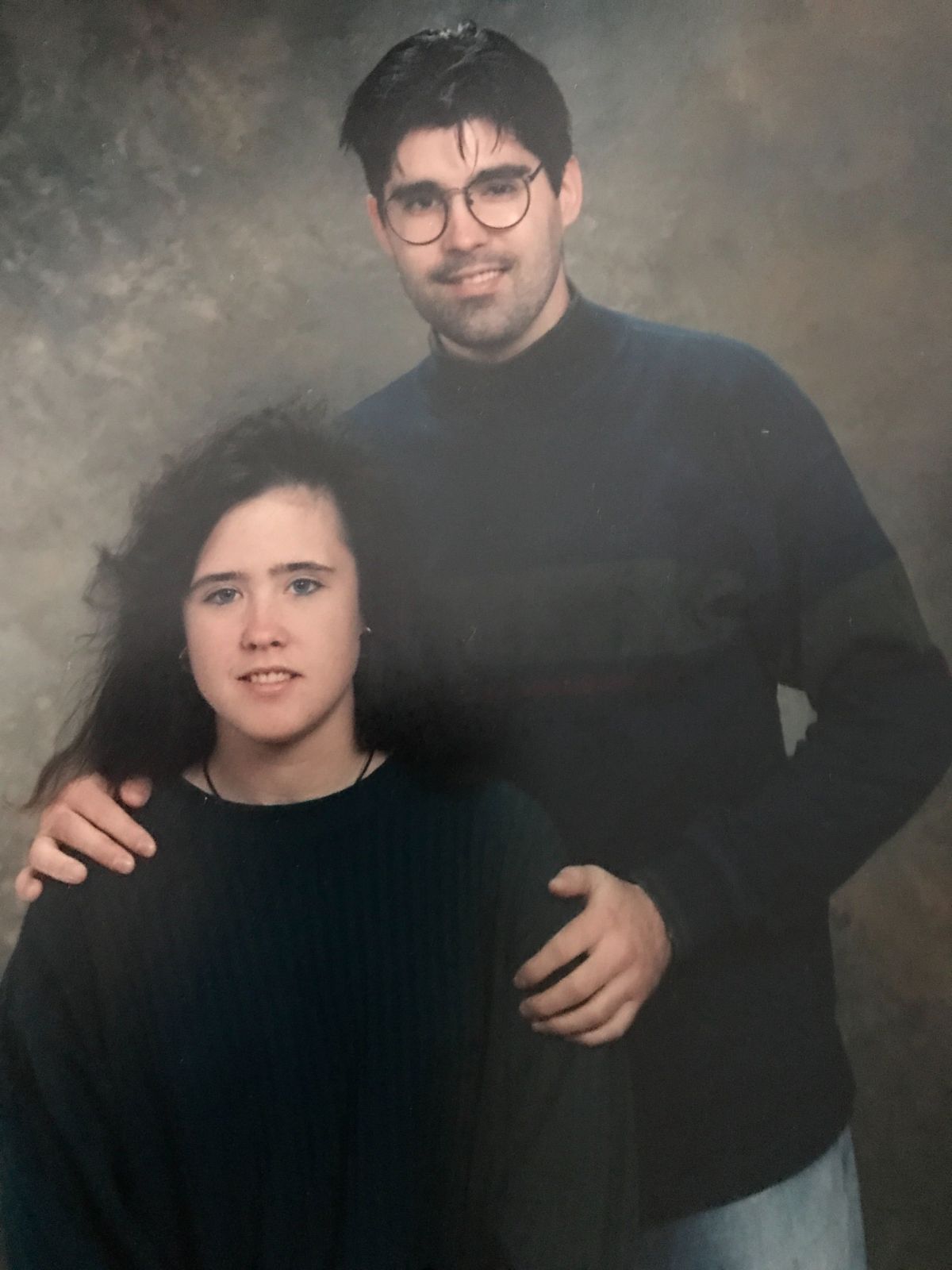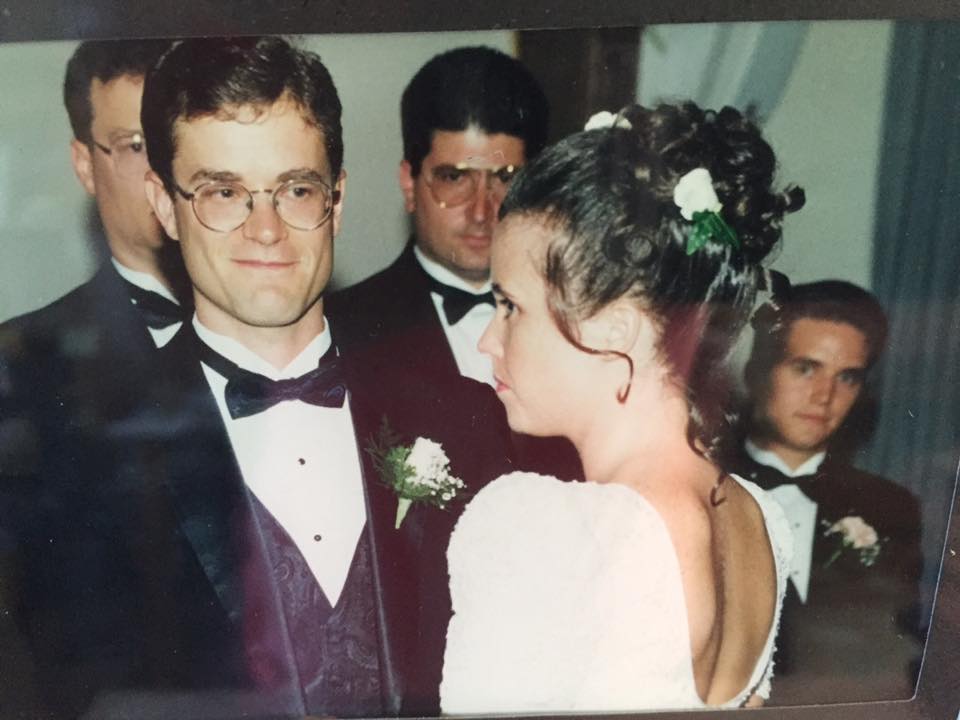 Two years later Brolin and Kevin were married with their first baby, Emily Laura Brolin, arriving soon after.
"I tried to deliver Emily on May 3, 1998 because I wanted to give my parents something they could use as a healing tool from losing my brother," Brolin remembers. "But, since she is so stubborn, she came out on the fourth, instead!"
With a new baby at home Brolin and her husband knew that they needed to step up the game when it came to the income they were earning. Between her jobs as a coach and an entry level bookkeeper and Kevin's retail employment, the couple was barely making ends meet.
"We moved in with mom and my dad and we decided to build an in law apartment onto their house so we could all live there. The contractor who was doing the roof knew my dad; he asked me if I could do the books for his business. I didn't hesitate to say yes!" Brolin laughs. "Then I realized that I needed some accounting software to actually do the work, so I went to Staples and picked up the box I liked best. I chose the one that was the same green as my high school colors. It happened to be Intuit's QuickBooks."
Raising a Roof to Build a Business
With her new accounting software in hand, and no idea that she would one day partner with Intuit as a top-tier thought leader, Brolin was ready to serve her very first client. Yet there was still another barrier to cross—she didn't have a computer to run the software on.
"I could see that I was starting to gain traction with my own business, so I was willing to do whatever I had to do to get it off the ground—so much so that I actually took myself off the ground to make it happen," Brolin says. "My husband and I climbed up ladders and raised the roof, literally, taking on a roofing job together to pay for that computer."
After that point, Brolin's bookkeeping business continued to grow and she kept up her coaching gig, too. When a local non-profit hired her to be an outsourced bookkeeper for $16 an hour, "I told my husband we were going to be millionaires!" Brolin jokes.
Her family was growing, too, with the arrival of Kayla Amy Brolin in 1999. "Kayla was born on my birthday. She and I have the weirdest and coolest connection," Brolin remarks.
With more mouths to feed and bills to pay, Brolin was even more determined to make sure she could provide for her family, just as her dad always had.
"After we had the two little ones, Kevin and I decided someone needed to go make money and someone needed to stay home. I really wanted to create a business that would support our family. I wanted to do what my hero, my Dad, did. He never said 'I can't,'" Brolin remembers.
The Battle Grows More Fierce
Through hard work, determination and the willingness to go above and beyond, Brolin grew her bookkeeping business. By 2005, she was serving 120 clients. Brolin knew she could do more.
"I don't have a 50 percent speed. I either work at 100 percent or 0 percent," she says. "So in 2005 I went back to school two nights a week to earn my master's degree in accounting while working full time during the day. I quickly realized that I needed help in the form of people who I could trust and who could also help me become a better professional."
It was at this time that Brolin formed a partnership with two other accountants. At the same time, her father was seriously ill with liver disease. She continued working in the firm and caring for her dad as much as she could. When he passed away November 24, 2005, on the morning of Thanksgiving, Brolin's resolve strengthened to, as she put it, "take the reins from my hero and teach the lessons he taught me to my girls."
The passing of Brolin's father also intensified her own internal battle, "to be the best I can possibly be and make a difference."
Over the next several years, Brolin's strength in this battle was mightily tested by the unspoken business partnership she had entered into. The situation eventually ended with her walking away from hundreds of thousands of dollars. Brolin speaks about it candidly and without regret:
"While things didn't work out as I had anticipated as far as the business goes, I learned a lot about who I wanted to be and who I didn't want to be. I also learned how to stay out of debt and how to treat people. It was a very long and tough lesson—six years and three months to be exact—but it was worth every minute, because it made me strive harder for what I really wanted out of my life," reflects Brolin.
And strive she did. In 2010, Brolin began to study for the CPA exam. Of the process itself, she says, "It was personal. I was told I couldn't do it. Well, that's all that had to be said!" Doing It Her Way!
After leaving the partnership behind, Brolin recharged her own bookkeeping business and started the firm she runs today, Powerful Accounting (also known as Team Brolin), on April 4, 2011. "I said, 'I am going to do it my way and I am going to be in charge of my own destiny.' I was also prepared to work like crazy to take care of my family so I could offset the huge investment we had made and the financial loss we suffered."
With this hard-won experience under her belt, Brolin's advice to others facing an adverse business situation is simple: "Life is too short to be miserable. Surrounding yourself with people who truly care and support you is better than any penny you will ever make."
After passing the CPA exam in February 2012, Brolin faced another roadblock: When the vote to admit her to the State Board of Accountancy occurred in April of that year, she was denied her CPA license due to negative feedback from her former unspoken partners.
Never one to back down from a challenge, Brolin worked hard to get the additional experience the State Board of Accountancy insisted upon and was then admitted to the State Board in January 2013.
"From that point on, I never looked back. I continued pushing hard, giving back and refusing to let doubters take me down," Brolin says resolutely.
Becoming a Fraud Warrior
After earning her CPA license, Brolin began to focus on her professional passion, fraud prevention, which had been sparked several years earlier when working with a tax attorney, Eric Green in the area of tax representation. It was at this juncture that Brolin's passion for teaching professionals about fraud was ignited. A firm believer in continuing education, Brolin added another certification to her CV in 2017, becoming a Certified Fraud Examiner.
"I really believe you should have the certification and ongoing knowledge to ensure that you are the best trusted adviser you can be," Brolin states. "For me, continuing education keeps me informed and up to date on relevant information while also ensuring I am doing my due diligence. I respect my industry and am committed to my clients, my team, and myself as a professional."
Brolin is passionate about helping people protect the businesses they built through fraud protection measures, but she is equally passionate about encouraging bookkeeping and other professionals to secure the certification they need to solidify their knowledge.
"Certification and ongoing education provides confidence for both you and the client. It is the professionals' responsibility to perform their due diligence, which is expected by clients and the general public."
For those in the bookkeeping profession who want to build their own business, Brolin has plenty of good advice beyond being a continual learner. Much of it is honed from her own experiences and the challenges she sees professionals and business owners dealing with in her work as a self-described, "Fraud Warrior."
"Increasingly, bookkeepers play the front-line defense when it comes to fraud prevention for businesses. They have the insight to the internal controls that are necessary to minimize the risk of fraud. Every great CPA needs an amazing bookkeeper in their pocket. The combination is very powerful for business owners," Brolin explains.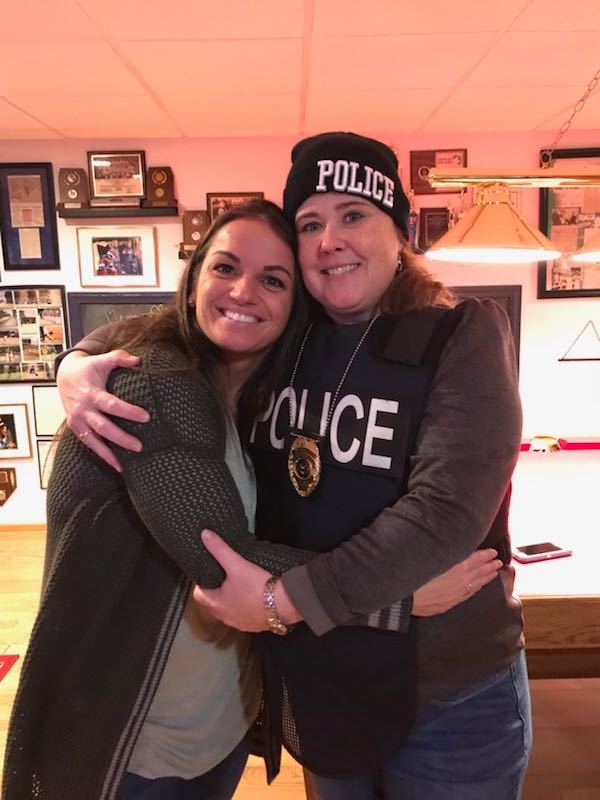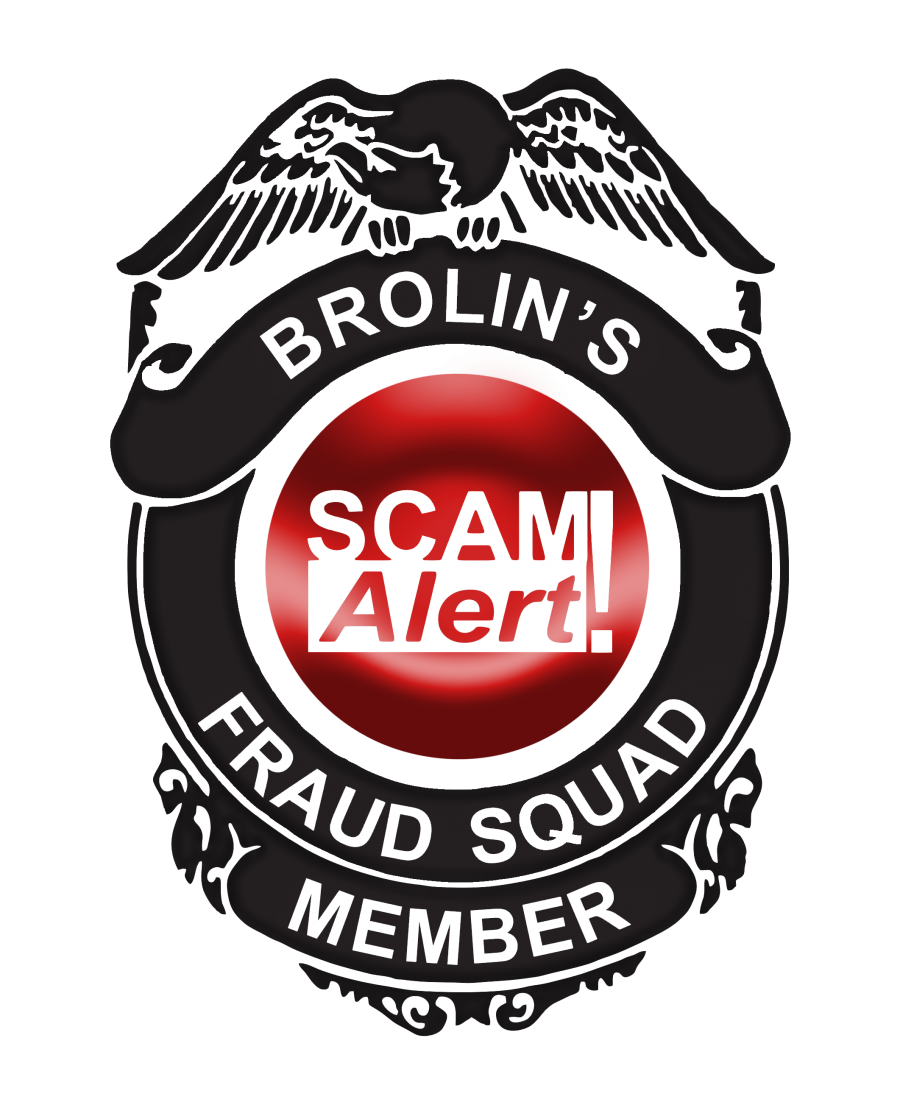 Beyond the "All Business" Brolin
When she talks about her daughters, you immediately sense Brolin shifting from the super-engaged business person to the super-loving parent.
"I sacrificed being there for a lot of our girls' younger years when I was building my business, but in retrospect, I think it had a long term positive effect on them. My girls truly are my best friends," Brolin reflects. "Emily and Kayla are in college now but there have been moments when they have shared that my work ethic, passion, and love for them is something they truly admire. Nothing in the world could replace how I feel about them."
Seeing Brolin speak live or in a video, her energy and passion for what she does is evident and seemingly endless. So how does Brolin keep fighting the good fight so tirelessly?
True to the core values demonstrated by her parents, Brolin finds time with her family and friends helps her recharge from "the battle" of running a busy practice and fulfilling an equally busy calendar of speaking engagements.
"I do work a lot," Brolin admits. "But I also like to spend time with my daughters. We are very close. I spend time with my husband, my college friends, my thirsty Thursday friends, and the members of my team—who I cannot say enough about."
Since she has nothing else to do, she is officially announcing her position at Eastern Connecticut State University as an Assistant Softball Coach. She will be coaching with one of her former National Championship teammates, Diana Pepin. Brolin will prove that their is life/work balance by doing her best to change the lives of 21 young women. Her excitement about this endeavor can be heard in her voice.
Taking a long-term view of her goals also helps, Brolin says. "I take things one day at a time. I think of my business like an Etch-a-Sketch toy. Every day you try to create a masterpiece, then you shake it clean and, if you're lucky, you have the opportunity to take up the battle again the next day."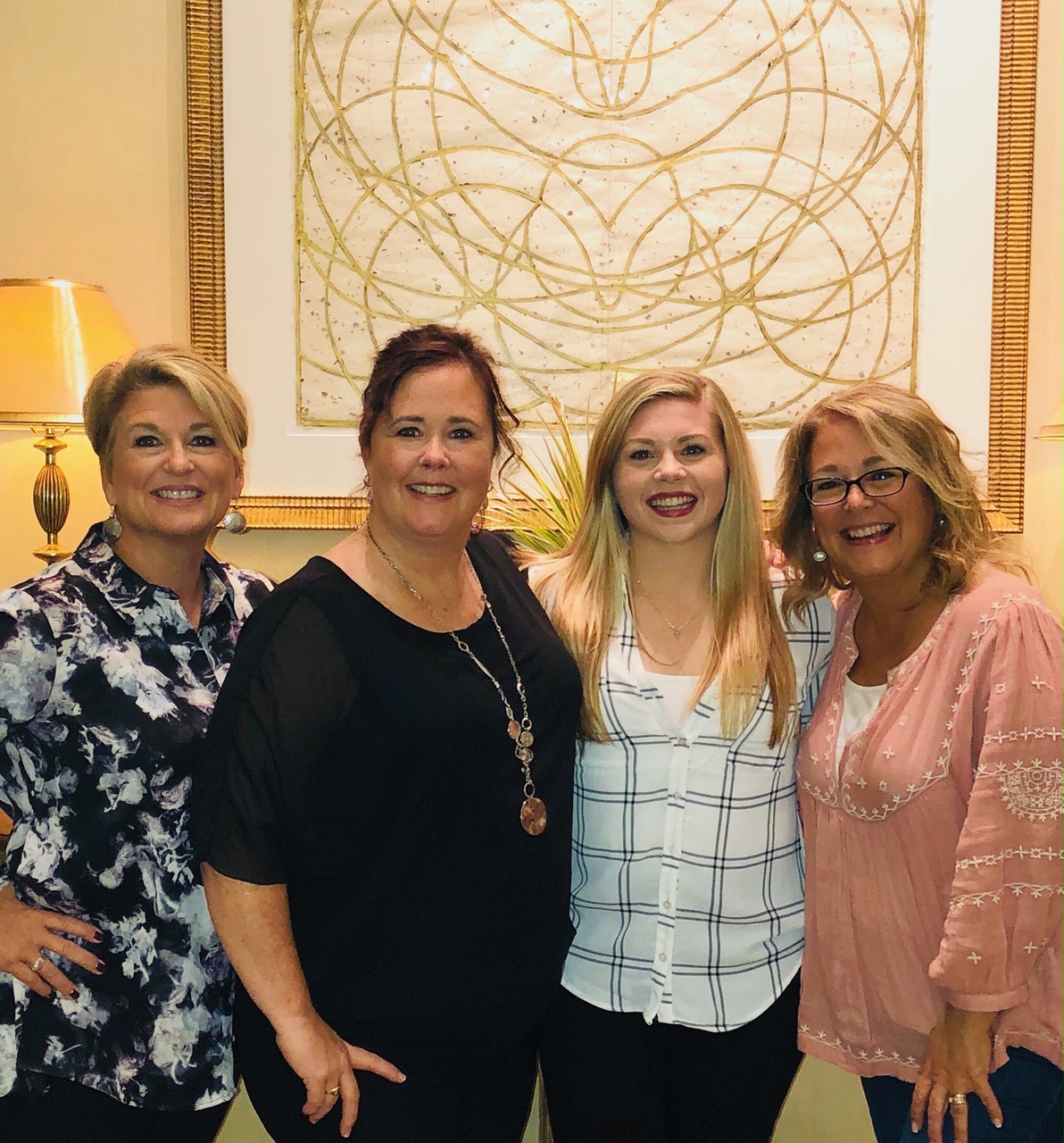 Brolin cherishes her team. "They are made up of selfless, supportive, and strong individuals.
Each of them have the characteristic of a warrior, each of them have been a true blessing. I cannot imagine my life without these amazing women. They bless me each and every day."
You can find them hard at work fighting fraud at:
Special Thanks to Dawn Brolin and her Powerful Accounting Team!
The ICBUSA would like to thank Dawn Brolin and her family for sharing photos, stories and information used to write our first cover story.
We are proud to have the support of such dedicated and passionate professionals who truly are #theworldsbestproblemsolvers
If you have an idea for a cover story, please send your ideas to editor@masterbookkeeper.com