Global Bookkeeping Week
Focuses on MTD challenges
by Ian Moss, Nov 20, 2018
A

rticle from www.accountex.co.uk
Bookkeepers are taking part in Global Bookkeeping Week, an international celebration of good bookkeeping and its transformative power for small businesses.
It's a celebration of a profession that has its origins in the manuscripts of 15th century Franciscan monk Luca Pacioli  and that is now getting to grips with cloud accounting.
Dinah Scudder, of Scorpion Bookkeeping Services in London, will be meeting her fellow members from the Institute of Certified Bookkeepers (ICB) to raise a cup for their profession on Wednesday 21 November.
Bookkeepers who do VAT and tax returns for local businesses, will be meeting at Costa Coffee on Tooley Street, London Bridge, to celebrate the event.
Seamless transition
"We are embarking on software training courses to ensure that we are equipped to help our clients make a seamless transition when MTD for VAT comes into effect," says Dinah, who left a job in Barclays Bank to set up her own bookkeeping practice.
ICB Bookkeepers have seen increased demand for their services over recent months as businesses struggle to get to grips with Making Tax Digital (MTD); the HMRC initiative that affects VAT-registered businesses with turnover over £85k from April 2019.
Catherine Pyman, owner of CPY Business Solutions Ltd in Knaresborough, N Yorkshire, says: "The role of ICB Bookkeepers has never been more important. There is a lot of new, cloud software but nothing can replace a bookkeeper.
Power to transform
"If you're a VAT-registered business with a taxable turnover above the VAT threshold, MTD means you must now use commercial software to maintain your accounting records and file your VAT returns online. Just 3.5 per cent of businesses in this category are exempt and you'll no longer be able to use the usual HMRC VAT form,' says Jacquie Mount FICB, ICB's head of technical policy.
Global Bookkeeping Week will see ICB Bookkeepers in the UK link up with a 150,000-strong community of students and members of ICB Global.
Putting you back in control
President and co-founder Garry Carter, says: "Good bookkeeping has the power to transform!
"Gone are the days when you could get through your first year of trading and find out you couldn't pay your tax bill.
"Bookkeepers not only save you time and money, they talk in a way you understand, putting you back in control of your finances and making sure you're ready for MTD and whatever comes next.'
Global Bookkeeping Week  ICB's headquarters in New Zealand, Australia, The Philippines, Singapore, the UK, Ireland, and North America.
Highlights from the Bookkeepers Summit and Luca Awards in the UK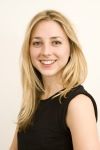 "The Bookkeepers Summit is the pinnacle event of the bookeepers calendar"




Amy Copeland, ICB Director of Communications